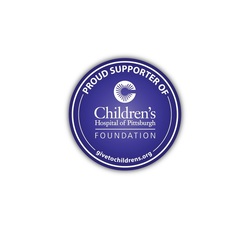 ​ Time To Get Your Shine On

2nd annual Western Pennsylvania Pride and Shine Spring Show!

Location: Stoneboro Fair Grounds

2381 Mercer Rd, Stoneboro, PA 16153
When: June 10th, 11th, 12th
General Addmission:$10.00 per adult

Children 12 and under free
Price includes grandstand admission
$25.00 Registration for all Trucks in the Show, Drags and
Test and Tune!!

Camping available!!!!
$50.00 for weekend camping pass
Onsite Shower Facilities
Please contact Ron ahead of time

This year we've added pick-ups!
Gas, Diesel, 2 or 4 wheel drive it doesn't matter!!

Just Added

Diesel Doctor Portable Dyno will be on site all weekend!!

June 10th: Gates open at 2 pm. Test your racing skills from 2-7 pm against your friends and practice up for the winner take all shoot-out Saturday night!! Get your kids signed up from 4-6 pm for the Tiny Tykes race at 7 pm. The top 5 from both classes will come back Saturday night for the Tiny Tykes Shoot-out!! Enjoy the music of Haymaker at 8 pm!

June 11th: Gates open at noon. Come hook to the Predator Sled for the test and tune from 2-6 pm on the track. Register for the Convoy for Kids from 12-2:20 pm. All proceeds will go to Childrens Hospital. Sign up for the Drag Racing Shoot-out from 5-7 pm racing will start at 8 just after our light up for The Best Chicken Lights. Tiny Tykes Shoot-out at 7 pm

June 12th: Gates open at noon. Awards at the Grandstands at 1:30. Registration for the truck pull will be from 12-2 pm. Pull will start after awards ceremony.






---